What are your guys's aspirations for Assassins and Stealth play in Crowfall?
If you played Shadowbane, of which this game is clearly listing as a reference, then you know when I say how fun Stealth was in the game. My general questions to the crowd of stealthers out there is mostly to foster a discussion while we waste time waiting for the game to come out.
What was your favorite stealth moment (in any game)?
What are you hopes for stealth and stealth-enabled archetypes in Crowfall?
What are your concerns for stealth/assassins in Crowfall?
To answer my own questions and kick things off...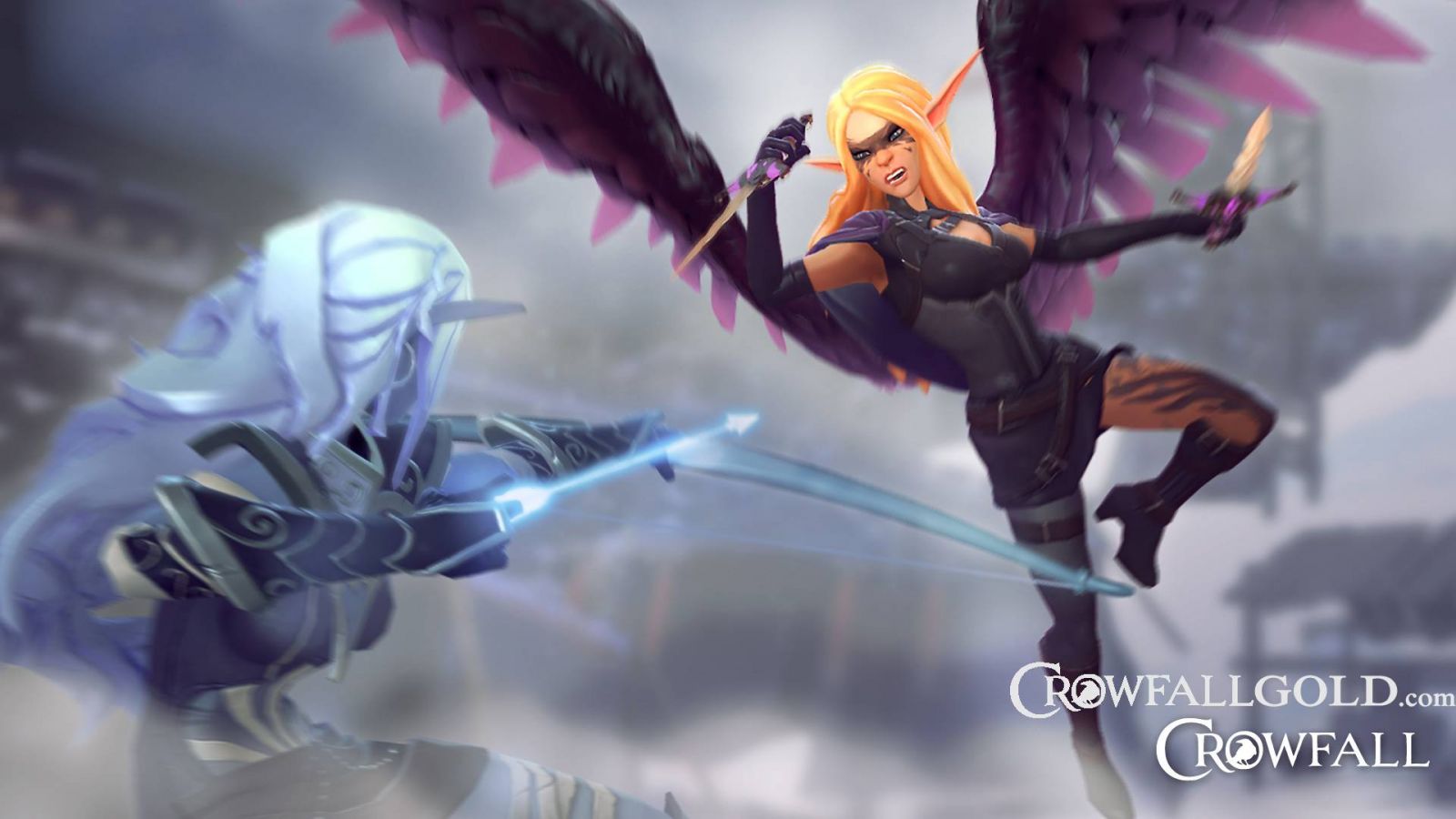 1.) In Shadowbane, I remember having a buddy invite this guy into his group and "show him the ropes" as to where the nearby monsters were to the starting city. He began walking the guy away from the city, they were both basically the same level, and me in stealth behind him.
When we got him far enough away from the city that he couldn't run back, we jumped him and took his stuff. We repeated this about 20 more times on various other players, before we got chased down by a posse of our previous victims and they took all the stuff back ;>
The first guy we jumped later became in charge of some rabble mass of newbies and declared war on my guild a few times, for the sole crime of letting me become a guild member. He held a grudge for months!!!
2.) I really hope Stealth has to be countered by players who focus entirely on a "Reveal" ability. For every moment I spent focusing on the "stealth" skill, they have to spend focusing on the "reveal" skill to stand a chance at popping me out of hidden mode.
3.) I'm very nervous that based on Shadowbane history, stealth archetypes are/were some of the worst at PVP (at launch + 2-3 months). I'm hoping that burst DPS is a speciality of our class, and that we are squishy as a balance.
What are your guys's hopes and aspirations for Assassins and Stealth play in Crowfall?
I have a feeling a good variety of Archetypes and promotion classes will have access to stealth. It would be silly for such a mechanic to be wasted on just one of them. With that said who knows..
I'm hoping that Stealth is functionally a measure of degrees. I have a feeling many classes will have access to the Stealth ability, but that its rank limits will be fairly low. Basically it means if you move around a lot while Stealthed you'll pop in and out of it. Speciality classes like Assassins will have a far higher level cap on the Stealth skill and thus able to move around much better than the majority of classes.
I'm sure some Archetypes won't have ANY access to the skill, much like I'm sure Assassins won't be dual wielding 2 handed hammers (much to my dissapointment).
So they confirmed earlier today in Twitter Q&A that multiple archetypes will have access to Stealth and that it could potentially show up in/as a discipline.
This means it has the potential to be a "required" skill for some guilds wishing to operate completely in stealth. I have a feeling it might get toned down if this is the case. Still, good news for stealthers.