Split body animations
Is anyone else really concerned about this change? We had a ton of conversations on the combat topic and year ago and one of the things that both the posters as well as the devs agreed upon is that split body animations were not the way to go, so they moved towards animation locking. We've all seen that done well in various games and how fast and smooth combat can be, and how terrible split body both looks and plays in various games that do that, so why the sudden changes to what was promised, instead of trying to improve upon the current system?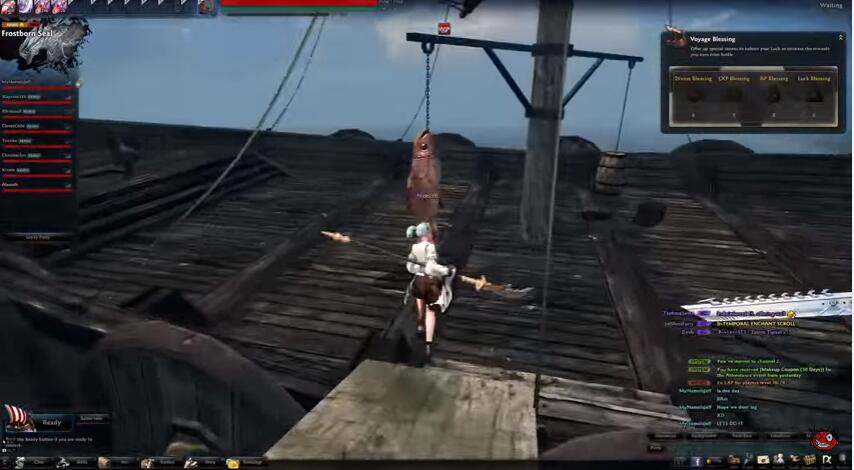 I've seen players ask for animations that are faster - so why not just speed them up? I've seen people ask for animations with more movement built into them, so why not just alter animations so they all actually move your character in some way instead of root them to the ground?
Well another issue with games like GW2 is, aside from it being a spamfest, is there's no weight to your attacks, both strategically and physically. Physically you feel like you're floating around or skating on ice and that's not fun. But when you can run and attack at the same time, it removes a key element of decision making in combat. There's no consequences to starting an attack and then having to dodge out of the way. I do think, though in order for that piece to work, we need the ability to cancel out of certain animations in various ways (either via starting another attack, or via a short CD teleport/dodge skill).
To your first point, that goes both ways. If you have a mix of skills then yes, I agree with you on the issues it causes. But if you go all out either way, there are costs associated with both of those. If you allow players to move and attack at the same time, then you need to make skills easier to aim just because it's harder to aim when both you and your target are constantly moving. This means, you see the larger AoE attacks from Wildstar and GW2. That personally I don't find fun or really impactful and it also feels less skillful if I'm just spamming huge AoEs. But it also means that friendly fire rulesets would be nearly impossible and I know that a significant portion of the fans don't want that to happen.
Of course if you have animation locking, it allows you smaller, more precise attacks because movement is more predictable and combat overall is slower (not slow in general, it can still be fast, but not constant running). But that also means you need to set a good pace for combat with animation locking, so it's not too fast and players can actually react to combat properly, or aim, etc.
I do agree that animations need to incorporate movement. Nearly all animations should have you moving in some way so you're never in the same spot. The only rooted animations should be a handful of ranged attacks. That's one of the biggest issues. I don't think that the movement should be based on WASD, but it should be a set movement. Take a look at how much this player moves (starting at 1:30):
ESO is interesting because they use animation locking for a lot of things, but not everything, and they do a lot to make it work. Animations are faster or have movement built in, so you can continue moving in combat easily (and you finish and get out of the animations quickly too, so moving on to the next attack is seamless) you can break animations with a block or dodge roll which is a huge part of combat in that game (and everyone has access to both), you can break CC's with a dodge roll or LMB+RMB (spammable as long as you have stamina), and then like you said they do allow you to move on some attacks, albeit with a much slower movement speed and still locked in an animation up top (but it doesn't look or feel terrible the way they do it). And even those attacks you often need to cancel out of because you're still moving so slow that you can easily get hit. But overall it's much smoother and more weighty combat. Not my first choice but it's certainly a step up from GW2/Wildstar.