Crowfall is my most favorite MMO project of the smaller size ones
I really really love to see many Indie MMOs popping up. People trying to make their MMO they always desired. Thats really something I wanna see, not people making MMOs who dont even wanna play them theirselves, like the big publisher MMO developers.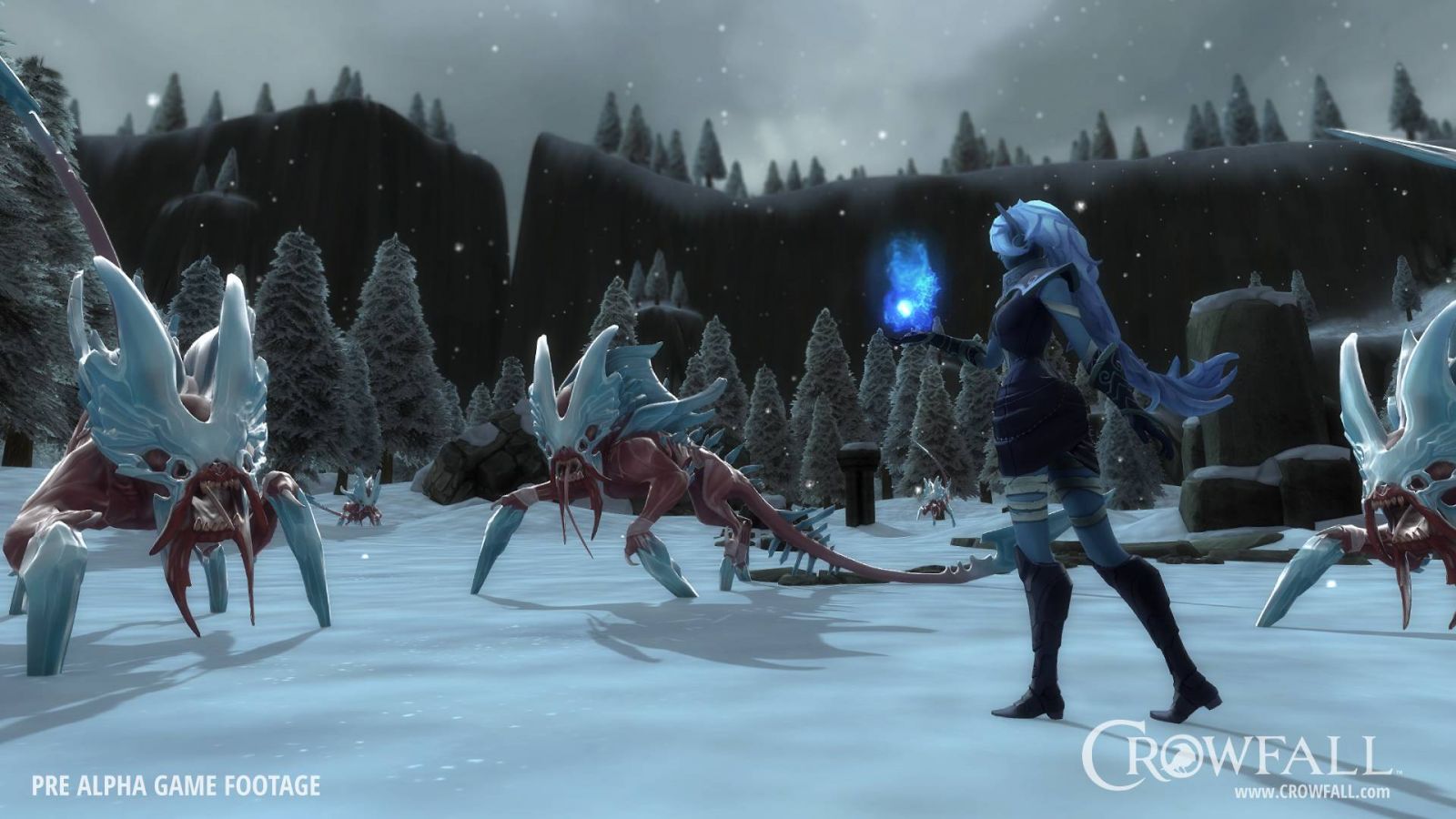 But unfortunately all these small Indie MMO developer studios are lacking the resources to really being able to make their ambitious goals fully becoming true.
These small Indie MMO developer studios should all start to collaborate somehow together, to which variable degree they see fit. Alone almost no one of them is gonna reach where they are aiming to get to. Even Star Citizen is everything else than having it easy to get where they want to with their project.
My overall most favorite MMO project is Star Citizen, just because of its ambition, its on a whole other level than any other current MMO and also any other game in history.
Crowfall is my most favorite MMO project of the smaller size ones.
Star Citizen is as much/less P2W as Crowfall is.
In Crowfall you are/will be able to buy stuff for EKs. You will be able to bring stuff from your EKs into campaign worlds. These will be limited and there will also be campaign worlds where you cant bring anything in.
In Star Citizen you can buy ships. Star Citizen isnt (or wont be in the first years) a PvP focused MMO where the players are determining everything alone. There will be different kinds of protected space and dangerous unprotected space. There will be the UEE, a huge AI NPC Military guarding some sun systems more and some less and some not at all. Due to there being protected space, someone who wants to be a pirate and buys a ship, cant easily attack you.
Also there cant be huge player clans be founded and take control of a star system thats under UEE protection, maybe that would be possible in lawless systems, but also you got to consider that human players will only make 10% of the characters in the game, 90% will be NPC, that counts for pirates as well, I guess.
So all you get is a headstart, just like in Crowfall.
Lifetime Insurance (LTI) isnt anything powerful. Ship insurance will be cheap and everybody will be able to afford it easily. Its just a very little gimmick, I think they should just take LTI out of the game, because many people are interpreting it wrong, and that causes more trouble than it brings benefits in the end.
The most people supporting Star Citizen are doing so not because they wanna have advantages or something, they are doing so just because they really wanna see this game vision/concept becoming reality. They really wanna play this game.
Star Citizen really isnt P2W, just like Crowfall isnt P2W.
Stay with www.crowfallgold.com for more class guide, gameplay tips and tricks and Crowfall Gold and items.