Crowfall General Questions & Answers related to Tank
After playing different tank and support classes in several games, thought of few questions that came to mind.
1. Will the Tank ever get buffs like Ultimate Defense or Ultimate Shield Block buff duration/cooldown?
2. Are there different attack speed on weapons? if so, will the weapon attack speed effect skill cast time and cooldown with Magical/physical element according to the class?
3. Will support class buffs/heals be effected with weapons power? or char points input? can the player receive more heals or stronger buffs due to him/her wearing different armor types? or some accessory that adds some type of element?
4. Can a player wear mix and match gears to have benefits from different element resistance? for an example Plate helmet/Chain chest piece/Leather boots or so on?
5. Can we swim in the game? if so can we pvp in water?
6. Will there be any plans on wings/flying mounts? if so can we pvp during flight time?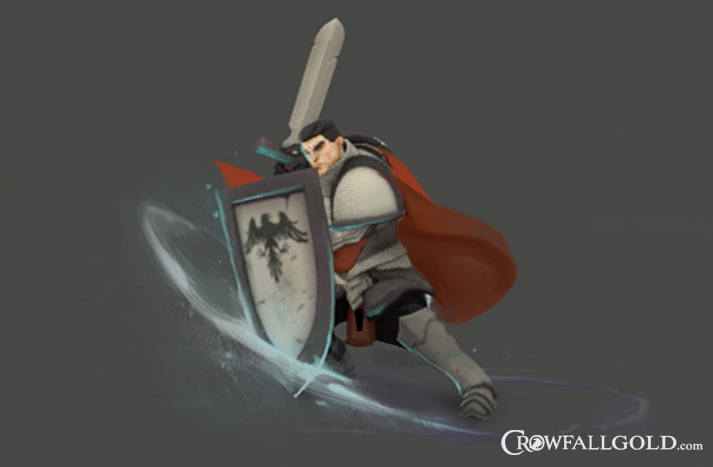 Answers:
1. Please be more specific as to what these terms mean
2. We don't know at this point for "attack/cast speed". Currently limited weapons and no crafting. There are stats that will affect your power cooldowns though. There are skills that can increase ranged travel speed and range.
3. OUTGOING Heals scale from both weapon strength and from 'support power' stat. INCOMING heals can also be affected by "healing modifier" stat.
4. Yes you can mix and match. In the future certain enchantments might require to be a specific combination. Different armor types have different resistances and you when attacked you will be randomly hit on a specific armor piece (chest being most likely etc).
ace gave this example "mail torso + leather boots and gloves + viper mask = Serpentine enchantment that increases stamina regeneration and poison resistance)"
It appears to be currently only for testing that enchantments are set on a whole set of gear - this should turn into crafting later.
5. They've said they are going to avoid swimming
6. There will be land mounts, but no flying mounts. And no flying combat. The assassin class does have wings for short bursts of leaping and gliding though (but not attacking from the air etc)
To be more specific on the 1st question. So in most games i played Tanks usually get a buff to increase their physical or magical or both at once to an extreme level. for an example 20 sec's buff gives u 75% of defense increase with a very long cool down as 5 to 8 sec's.