Can someone explain to me how this isn't Crowfall P2W?
It's not possible to know right now. The way the game is designed does not completely prevent players to earn significant gameplay advantage by purchasing items from the Crowfall Store.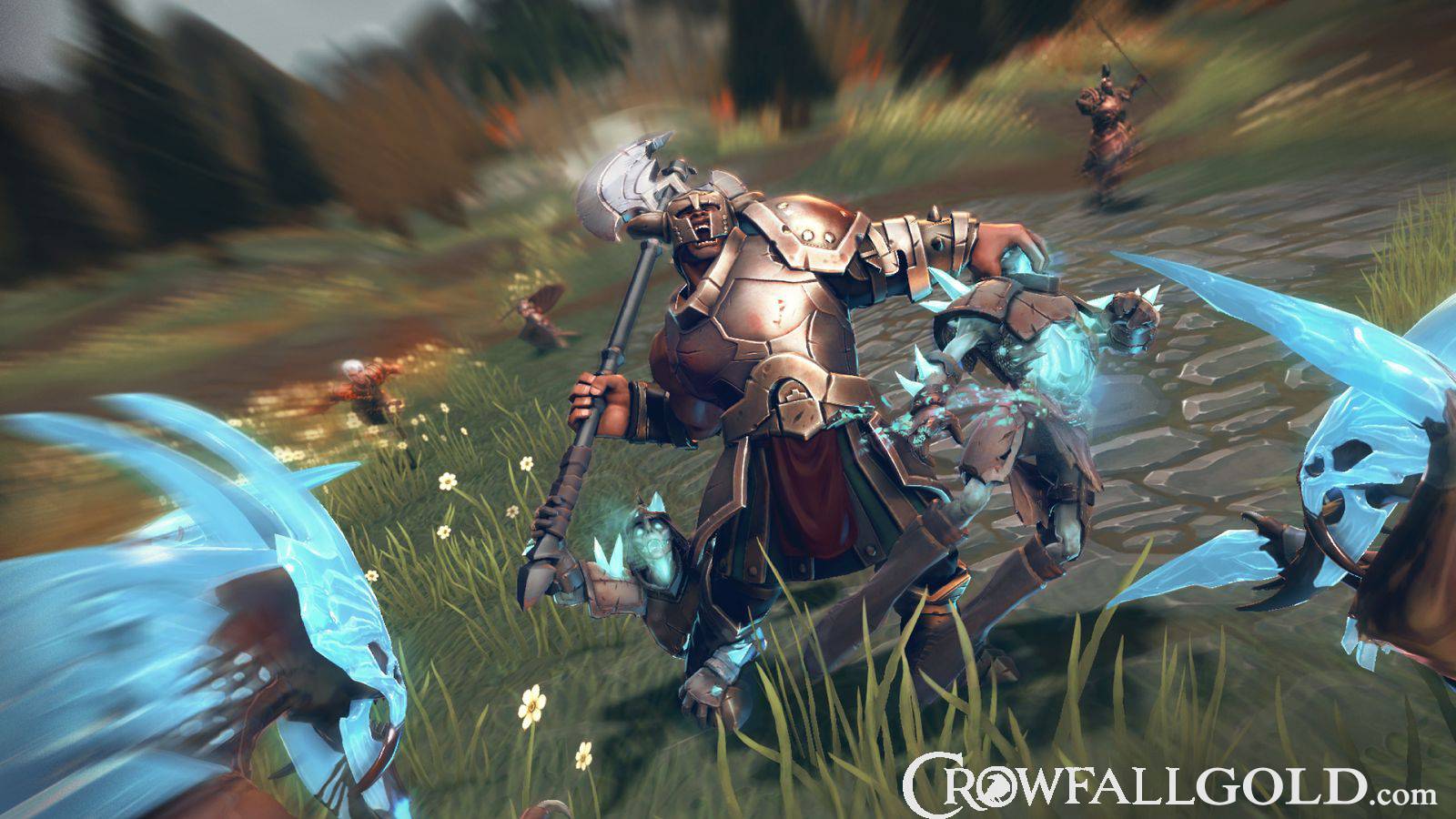 We will see how it plays out and what decisions ACE takes.The benefits that the Stronghold parcels can grant are: 1) not having to spend time in-game collecting the necessary resources to build the strongholds 2) attracting more players in your Eternal Kingdom (and therefore could increase the sales / trades / crafting activity / tenants & taxes, etc. = increased in-game currency income) 3) some buildings can slot artifacts and relics which grant buffs during the campaigns 4) items from the store can be traded for in-game resources between players In theory the Store shouldn't have a big impact on which players win the campaign in the low import campaigns, however in the campaigns that allow the players to bring a lot of stuff the impact may be more important (or not, depending on the design, how the teams are broken out, if there's fast travel or only caravans, player loot or not, etc.)
Eternal Kingdom is like your home base. Having a massive castle and stuff like that they are selling is not something everyone needs, we don't fully know the buffs if any of these will give. Maybe one per guild will be ideal but as far as we know it is not designed for everyone to have one. Everyone will have their own kingdom but having a massive keep or castle is like just showing off. The ability to build up a massive PvE style like dungeon or sims like city is the main appeal of these right now.
The most important items will be earned in the campaigns not through the eternal kingdims, you may be able to get say teir 1-3 baseic mats (Not sure on how may teirs but expect like 10 tiers example) in the eternal kingdoms but even then they are not coming from these kind of parcels, you must craft or find the parcels in the campaigns
pretty much yes. The things that aren't are like mining parcels, which will allow you to mine basic ore for example. Spawning parcels which will allow you to spawn mobs or drop creatures in your kingdom and possibly have some drops you can farm always. As far as we know the castle will be roghly cosmetic only right now. I am sure there will be SOME in game benefits for buying the but it has never been stated yet or talked about. But again anything that has massive value is earned in the campaigns and in the more intense campaigns. Like tier 10 mats can only be found in the dregs campaigns, with an ultra rare chance to drop, tier 6 mats would be more common but still somewhat rare the common mats would be like tier 4. If you were to play the "easiest" campaign you might be able to find the say tier 6 mats at a very low drop rate and the base/easy masts are ofcourse teir 1. If this all holds true and you can only get tier 1-3 mats in your kingdom this wont have much effect on the game overall.