After having stolen from ACE and Crowfall's future development
The perception on my end, because nothing has been said publicly to refute this perception, is that people were able to generate a not-so-insignificant amount of store cash out of nothing. This generation of virtually unlimited funds, does potentially have ramifications for everyone here. I'm okay with someone supporting ACE by actually giving them cash, and reaping the benefits of said support. When someone is able to get these rewards, without that support though? It makes me feel as if an unfair advantage has been gained by peer "supporters" of this game.
How do I know this took place? In the way that it took place? I had several, not just one person, message me and indicate exactly what the exploit was that caused trading to be turned off. I am not making this up just to start a witch hunt. Not only do I know what the exploit was, it was entirely plausible at the time.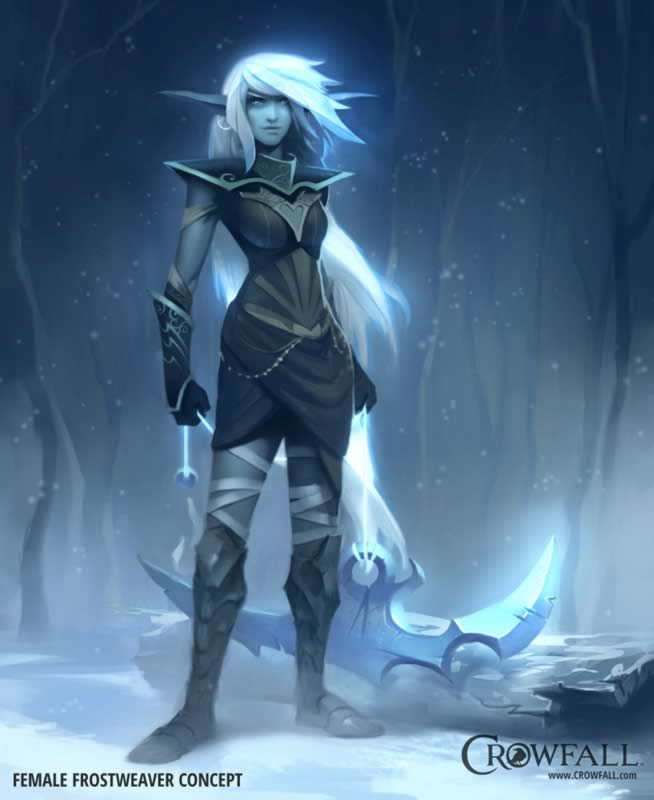 If the rest of the community is okay with the possibility that these people are still amongst us, after having stolen from ACE and Crowfall's future development, so be it. I am not.
As an aside, I was told by more than one person outside of this thread, and at least one person in this thread that I should have just "emailed Gordon". Sorry if I don't email Gordon every time I have an issue with this game. Hes not the Crowfall camp counselor and I'd like to hope that hes working on something more important then answering everyone's inane questions every 20 seconds.
If they want to deal with this in private emails, they are welcome to do so TO me. Otherwise a public answer to this mess is in line with the transparency they've thus far shown the community as a whole. There is no reason to sweep this under the rug.
We are not talking about pooling resources to buy bigger packages or strongholds. There is nothing inherently wrong with that.
There was a method that allowed people to use a total of $1000 of redeemed items to receive back in items as much as they wanted to. In theory these people could have a wallet equal to $50,000 right now, even though in reality they've never contributed more then that initial pooling of $1000.
Because I've tried to keep the exact specifics of how they did it, out of this thread, their are all sorts of people here who have misinterpeted my anger towards people who rightfully combined existing pledges, redeemed items, and existing balances in wallets to buy things they otherwise wouldn't have been able to. I am sorry you guys can't read between the lines. This is as spelled as I will ever be in regards to the exploit that was done.
I'm not going to email people in secret what should be readily available information from a transparent developer as to the punishment being delivered. I am NOT asking for names of who was punished, but I would like to know that they were punished and the items and gains removed. People assume all sorts of witch-hunty things about me, but I can assure you I don't need to know who was punished, merely that they were.
To summarize and for the purposes of an example; Players pooled together $1000 worth of items, and by the time they were done, they could have had $50,000 or even $100,000 in value when they were done despite NEVER having contributed additional money to ACE.
This is a carebear hippy dippy lets make friends with everyone styled game.
If you think I'm abrasive. Just wait till this game launches and you see how people act towards one another then.
Your opinion on this matter, whatever it may be, is something I care zero about (hence why I failed to address any of your so-called "points"). The only opinion that makes any difference at all right now to me is ACE's on this. If they care to respond, I'm all ears. Asking for them to respond is my right as a monetary backer of this game. I don't "owe" them anything. They have my money and I don't have a product yet. Its the other way around here.
Yes I want it to be a public thing. It impacts everyone. If it was just me being impacted, sure I'd take it to emails.